Pentarch Premier Cladding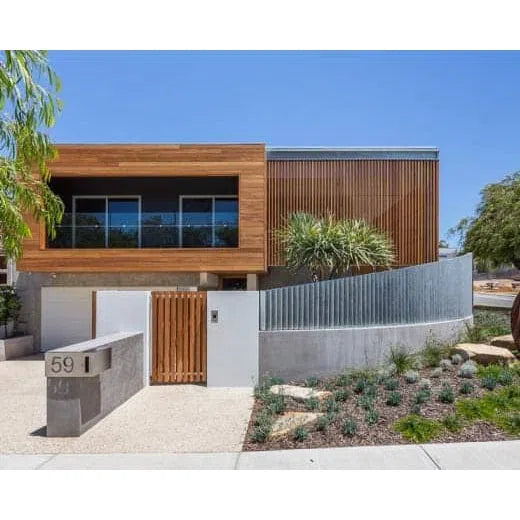 Pentarch Premier Cladding
Hardwood timber cladding provides an envelope that protects a building. Hardwood timber cladding is an increasingly popular choice for finishing the outside of commercial and domestic buildings. It offers design freedom, ease of handling, a range of products and the natural beauty of Australian timber species.
Boral hardwood timber cladding provides an attractive and economical way to finish the exterior and interior of both new and old buildings and suits a traditional, modern or uniquely designed commercial or residential building.
Boral hardwood timber cladding should be considered an integral part of the overall building design as it can contribute to aesthetics, comfort and structural performance.
- Decorative Exterior Wall Lining
- Durable Exterior Surface
- Flexibility Allows Building movement
- Lightweight building structures
- Residential, commercial and industrial buildings such as resorts and hotels, agricultural buildings, units, townhouses, industrial units, educational buildings
- Outdoor structures such as exterior walls, fences, sheds and garages.
Species
Spotted Gum, Blackbutt
Grade
Utility, Standard & Better
Rusticated
Shadow Cladding
Ship-Lap Cladding
Specifications
Species:
Janka rating:
Plank size: 1
Grade:

Need more information? Call us on 03 9822 3381 to speak to a flooring specialist today!